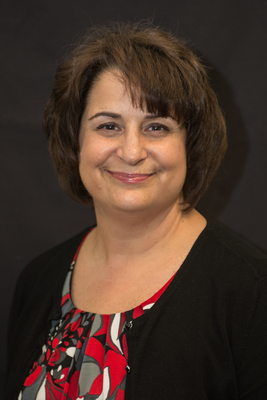 Dr. Rebecca Wood
Chief Academic Officer
Curriculum, Instruction and Accountability
Dr. Rebecca Wood began her educational career in 1990, primarily teaching elementary grades in all subjects and middle school grades mathematics. She was an Assistant Principal at South Cumberland Elementary for one year before becoming the principal at Pleasant Hill Elementary for four years and then subsequently Glenn L. Martin Elementary for three years.
Dr. Wood's service at the district level includes five years as the District Instructional Facilitator in Federal Programs and Instructional Supervisor for one half year. Dr. Wood was then selected to be the Chief Academic Officer in 2013 and is currently serving Cumberland County Schools in this capacity.
Dr. Wood has earned a Bachelor of Science in Education, a Master of Arts in Instructional Leadership, an Educational Specialist degree in Instructional Leadership, and a Doctorate of Education.
For over twenty-five years, Dr. Wood has enjoyed working with students, parents, teachers, and support staff in the educational setting. She believes that our work makes a difference in the lives of our students and has a direct impact on the future of our community.