College Career & Technical Education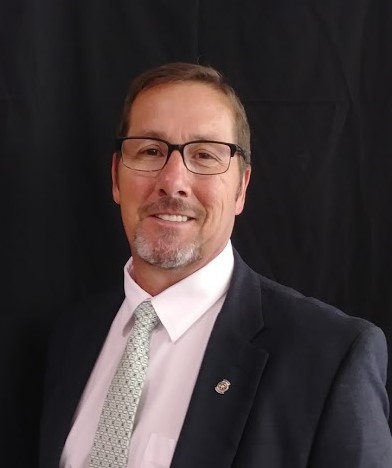 Dr. William S. Maddox
College Career and Technical Education Director
9th-12th Supervisor of Instruction
Dr. Scott Maddox was appointed 9-12 Supervisor and College, Career, & Technical Education Director in June of 2019. He began his education career in 1989 at Roane County High School as both math teacher and football coach. He has now served the students of Cumberland County for over 21 years.

Dr. Maddox spent 15 years teaching Algebra I, Algebra II, and Math for Technology I & II. He served as a high school assistant principal, k-8 principal, and for the last 9 years, as principal of Stone Memorial High School. He is a native of Piedmont, Alabama but has called Crossville Tennessee home for over 32 years.

Dr. Maddox continued his post-secondary education at Gadsden State Junior College, Auburn University, Jacksonville State University, and Tennessee Technological University, and has received his doctorate in education from the University of the Cumberlands.
Other CTE Staff Members at Central Services Include:
Mrs. Nancy Garren - CCTE Secretary / Bookkeeper
Mrs. Robbie Casteel - CCTE Coach
Mrs. Amber Farmer - School Counselor
* ADVANCED MANUFACTURING
* AGRICULTURE, FOOD, & NATURAL RES.
* ARCHITECTURE & CONSTRUCTION
* ARTS, A/V TECHNOLOGY & COMM
* BUSINESS MANAGEMENT & ADMIN
* EDUCATION & TRAINING
* FINANCE
* GOVERNMENT & PUBLIC ADMIN.
* HEALTH SCIENCE
* HOSPITALITY & TOURISM
* HUMAN SERVICES
* INFORMATION TECHNOLOGY
* LAW,PUBLIC SAFETY,CORRECTIONS, SEC.
* MARKETING
* STEM
* TRANSPORTATION, DISTRIBUTION & LOGI.
* MIDDLE SCHOOL CTE COURSEWORK
www.planningyourdreams.org

www.sourcetn.org
Cumberland County School's CTE provides opportunities to students regardless of race, color, national origin, sex, disability, or age in its program or activities and provides equal access to the Boy Scouts and other designated youth groups. Additionally, lack of English language skills will not be a barrier to admission and participation in CTE.

The Cumberland County School System does not discriminate on the basis of race, color, national origin, sex, disability or age in its programs or activities. The Cumberland County School System offers classes in many Career and Technical Education program areas under its open admissions policy. Specifically, The Cumberland County School System offers admissions based on selective criteria in programs like Agriculture, Business, Family and Consumer Science, Transportation, Culinary Arts, STEM, Trade and Industry and Marketing through a separate application process that is nondiscriminatory. For more information about the application process and particular course offerings, contact the Career and Technical Education office at (931) 484-4769. *[LEP: Lack of English language proficiency will not be a barrier to admission and participation in career and technical education programs.] The following people have been designated to handle the inquiries regarding the nondiscrimination policies:

Mrs. Angela Randolph, Director of Federal Programs, Title IX Coordinator, Cumberland County Schools, 368 Fourth Street, Crossville, Tennessee 38555, 931-484-6135 arandolph@ccschools.k12tn.net

Dr. William S. Maddox, CTE Director / 9th-12th Supervisor of Instruction / Title IX Coordinator, Cumberland County Schools, 368 Fourth Street, Crossville, Tennessee 38555, 931-484-6135 maddoxs1@ccschools.k12tn.net

Mrs. Marlene Holton, Director of Special Education, 504 / Title II (ADA) Coordinator, Cumberland County Schools, 368 Fourth Street, Crossville, Tennessee 38555, 931- 484-6135, mholton@ccschools.k12tn.net