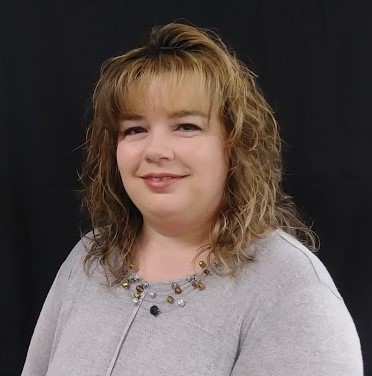 Angela Randolph
Federal Programs Director
Other Federal Programs Staff Members at Central Services Include:
Mrs. Vickie Turner - Federal Programs Bookkeeper/Secretary
Mrs. Sandy Helton - Title III Director / County-Wide Instructional Facilitator
Mrs. Penny Phipps - Federal Programs Secretary
Mrs. Patricia Overstreet - Federal Programs Math Coach
Mrs. Michele South - Federal Programs ELA Coach
Mrs. Rachel Flowers - Federal Programs Instructional Technology Coach
Mrs. Lisa Phillips - Homeless Liaison and Family Resource Center Director, Foster care point of contact.
The mission of the Federal Programs Department is to support the system in improving teaching and learning for students in high poverty schools.


The involvement of any federal program in education is strictly limited to a supplemental role. Under no circumstances may federal funds be used to provide services, supplies or personnel that must be provided by the local school system. Federal funds are used to enhance the educational opportunity provided to students.

Individual school planning teams decide how to utilize federal funds that have been allocated to the school. These decisions must be based on academic areas targeted for improvement in the system's improvement plan and the individual school's improvement plan.

The purpose of a federally funded Title I Program is to support the local school system's efforts to improve teaching and learning for students in high-poverty schools so that these students can meet the State's challenging content and performance standards. In Cumberland County, all nine elementary schools and the Phoenix High School have been identified as Title I school-wide schools. A school with a school-wide program can use Title I funds to upgrade and improve the entire educational program in ways that will impact every student enrolled in school.

In addition to Title I, the Cumberland County School System receives Title II, Title III, Title IV and Title V funds. Title II funds are used for staff development activities, Title III is for English Language Learners ( ESL), Title IV is for student support and Title V Rural School funds are used to improve educational opportunities for all students in high-poverty schools.

Nine elementary schools receive 21st Century Community Learning Centers funding. 21st CCLC funds provide before and after school extended learning opportunities.


Cumberland County Schools do not discriminate on the basis of race, color, national origin, religion, sex, age, or disability in admission to or access to, or treatment or employment in, its programs and activities. The system will be in compliance with the regulations implementing Title V of the Civil Rights Act of 1994, Title IX of the Educational Amendments of 1972, The Americans with Disabilities Act (ADA) of 1990, and Section 504 of the Rehabilitation Act of 1973. Any person having inquiries concerning the system's compliance with the regulations implementing Title VI (preventing race, color or national origin discrimination), Title IX (preventing gender discrimination), or the Americans with Disabilities Act (ADA) is directed to contact the Cumberland County Schools at 931-484-6135.